Home

We Moved!
SerVermont has moved once again!
We are now located on the Fifth Floor of the Pavillion in Montpelier!
Our new address is:
109 State Street
Fifth Floor
Montpelier VT 05609-4801
AmeriCorps Launch 2013!
On October 24, 2013 we celebrated the kickoff of the 2013-14 AmeriCorps program year. Members from our 4 AmeriCorps State Programs, 2 VISTA Programs, and 2 National Direct programs participated in the festivities at the Statehouse. Festivities included a warm welcome from Governor Peter Shumlin, an exciting keynote from Lyndon State College President Joe Bertolino, and a personality styles workshop from Markey Read of Career Networks.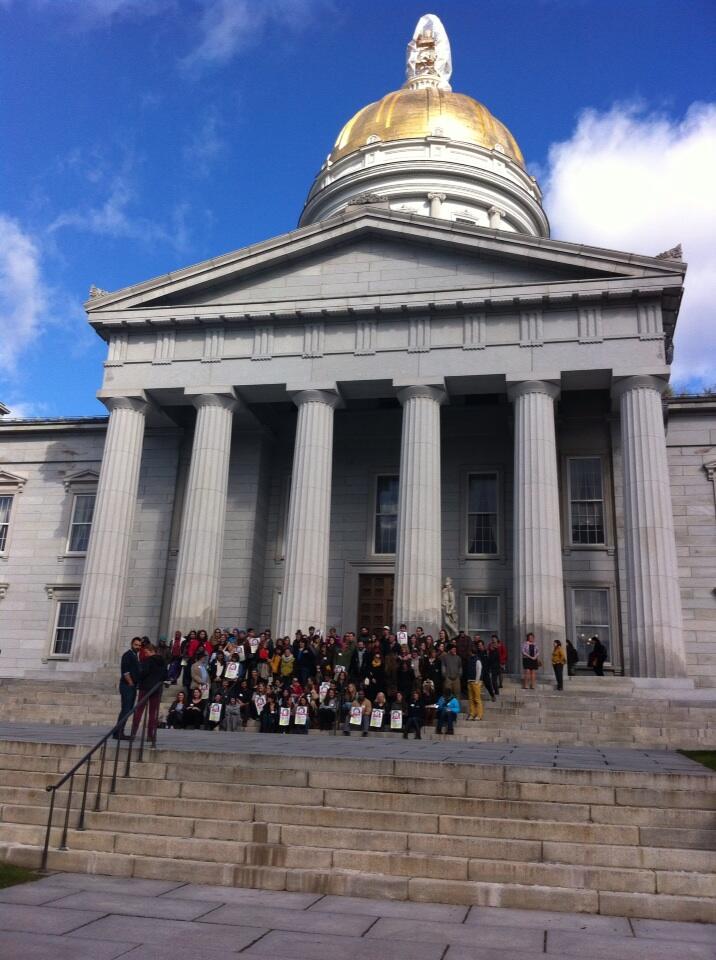 Mayors Day of Recognition for National Service
On April 9, 2013, mayors around the country came together for the first ever Mayors Day of Recognition for National Service to recognize the positive impact of national service on our communities, to thank AmeriCorps and Senior Corps members and to encourage citizens to give back to their communities. Burlington Mayor Weinberger, Montpelier Mayor Hollar and Barre Mayor Lauzon all participated in this event, showing their support for national service. For more information about the Mayors Day of Recognition for National Service click here.

April 9, 2013, Burlington Mayor Miro Weinberger speaks up in support of national service on the Mayors Day of Service Recognition.
AmeriCorps Members, Alumni, Programs, and Sponsors:
Sport your "A" to help promote our value in national service and volunteerism!


SerVermont administers funding to the state's AmeriCorps National service programs, Vermont's AmeriCorps*VISTA Program, and promotes, supports, and recognizes volunteerism and community service throughout Vermont. SerVermont is made up of a group of passionate governor appointed commissioners supported by a core staff of 3.